Effective Social Media Strategy for Edtech Startups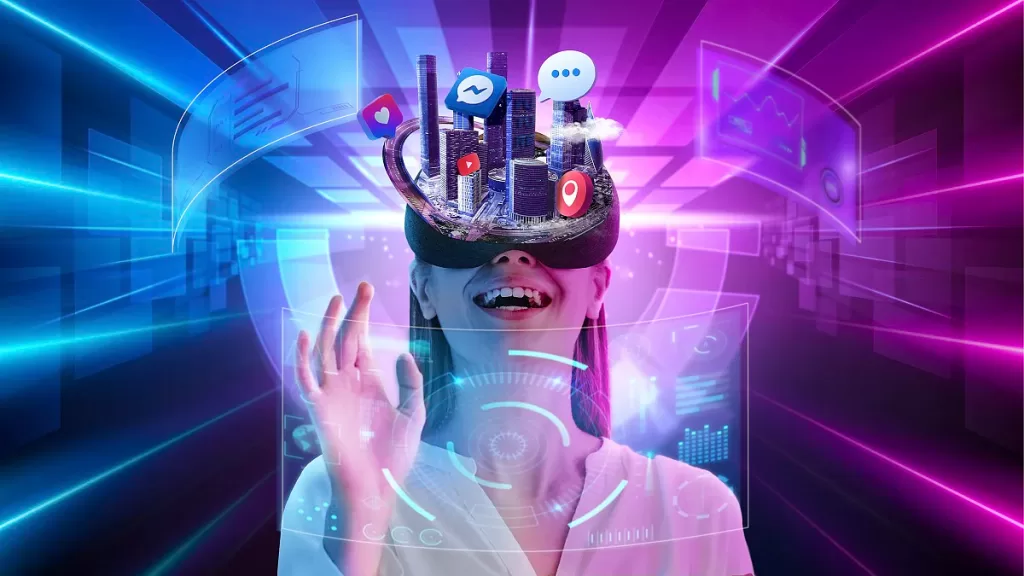 Effective Social Media Strategy for Edtech Startups
What is Edtech?
Educational technology (abbreviated as Edtech) refers to the combined usage of computer hardware and software along with educational concepts to facilitate the process of learning. The Edtech sector indicates the market of educational technology and the business enterprises developing such advanced and innovative technology. Certain major segments within the Edtech domain entail higher education, lifelong learners, early childhood, and from kindergarten to 12th grade
The primary products of the Edtech companies are student information management systems, online learning solutions, lecture solutions, and adaptive learning solutions.
Learners, corporate employees, and enthusiastic lifelong learners are essentially the end beneficiaries of the EdTech industry.
Effective Social Media Marketing Strategy for Edtech Startups
With gradual technological advancements, it has now become possible for us to access both online as well as offline education. Several Edtech business entities are emerging back-to-back with these technological advancements. Therefore, start-up firms need to thrive in this stiffly competitive market. With so many companies surfacing daily, your new firm might get lost in the crowd and might face the need to stand out and gain an edge over others in the market.
For Edtech startup enterprises, social media can be considered to be the most effective tool for presenting their uniqueness as well as specialisms.  Social media platforms have acquired huge popularity and have become a powerful marketing tool for business enterprises. For fresh-out-of-the-oven EdTech startups, social media can play an important role in reaching out to their target addresses and increasing the rate of engagement. With an effectual social media strategy, startups can institute a strong brand image, shape credibility, and improve customer engagement.
Leveraging the power and influence of social media platforms for attracting and retaining clients, increasing the overall rate of engagement, increasing sales, and developing an engaged community needs to be the top priority for Edtech startup enterprises.
Now, how can Edtech firms use social media for connecting with their targeted audience through social media, and what social media tactics can be undertaken in this regard? This post presents a few social media strategies that can be considered by Edtech firms to raise brand awareness, reach target addressees, and entice them to their business.
Know your Target Audience:
It is important for Edtech startups to first ascertain their target market, and target audience before designing their social media strategy and business messages.  Edtech businesses can focus on school/college students, officials from educational institutes, and businesses. After identifying their target audience, they can now start forming their social media strategy and framing their business messages to be communicated.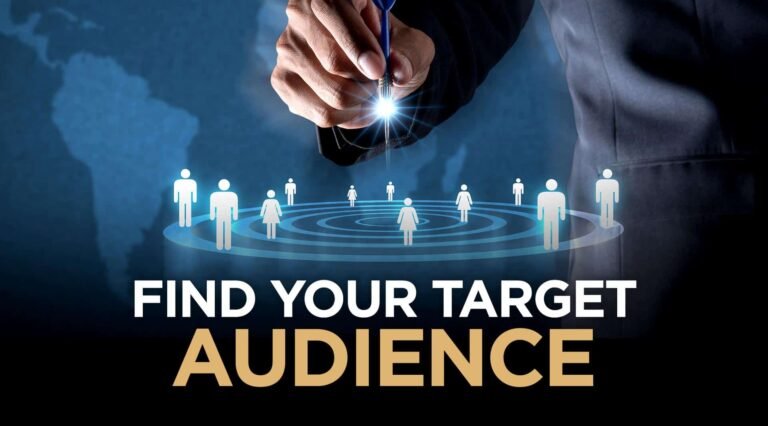 Developing a social media logbook
Edtech startups can prepare a social media logbook to know what and when to post. They can also plan abs schedule their posts in advance if required. Marketing managers of Edtech firms can consider promoting their products by using videos, enhancing viewership by drawing more people through Facebook, Instagram, and LinkedIn, and engaging with their targeted audience on Twitter. In this manner, they can improve their traffic, develop customer service, and consequently their product sales, everything using social media. Also. Social media marketing tools can allow them to plan, schedule, post, and evaluate their performance. Edtech startups can effectively use these tools to analyze their performance and frame better strategies.
Developing an exclusive brand:
Nowadays, society has become extremely competitive, therefore, startups need to create an exclusive brand for themselves to set themselves apart from others. A unique brand can easily differentiate itself from other payers in the market by forming an identity for its startup.
Creating an online identity:
It is important to build up a social media profile for your startup and put effort into creating an online identity. They can post regularly on their chosen social media platforms and engage with their audience frequently.  To propel things forward, startups can create a page for their business and ask their friends and acquaintances to like it. The increase in the total number of likes will ascertain the popularity of the brand and it will also assist in drawing more businesses in the upcoming period.
Find out objectives:
Edtech startup enterprises can think about the objectives of their businesses and consider how social media can assist in achieving them. They can consider whether it is about achieving higher visibility, higher sales figure, or building strong brand equity. After ascertaining the objective, they can craft their business plan and strategies accordingly.
Connecting with influencers and utilizing their power
Influencers can be considered to be an important key to enhancing brand awareness. There are several influencers in the arena of the Edtech segment who can help in reaching their targeted addresses. Influencers might assess products, shoot a vlog or write a blog and discuss the same on their platforms. Nowadays, millennials tend to highly trust and rely on the words of influencers more willingly than traditional advertisements.
Choose the right platforms
The next move is to recognize the appropriate platforms where the majority of the target addresses of the Edtech business are likely to be present. Facebook, Instagram, and Twitter can be considered to be the top places. A huge percentage of the population is usually active on these media platforms. Startup firms can consider creating their website and try to promote the website through their social media accounts.
Facebook:
Reports suggest that informative Facebook posts tend to have a higher rate of engagement. So, companies can go for informative content on Facebook to get a higher rate of engagement. Also, they can consider posting ads to promote the Facebook page. Companies can also use analytics tools and others for better performance of the pages.
LinkedIn:
LinkedIn is a highly professional social media platform that can be used for networking. Edtech startups can try to connect with educators, officials, and administrators of institutions and businesses. The marketing division of the company can consider conducting polls or celebrating events of the company.
LinkedIn premium can assist in finding the true customers for their business. It also permits finding leads and presents insights into the reach of the LinkedIn page. On this platform, you can directly connect with your business prospects and pitch products.
Writing premium quality content for LinkedIn assists in reaching a higher number of people and communicating properly with the specialized community. You can also appoint people for startups through this platform. This allows you to build a strong and enduring bond with the connections.
Twitter
The main purpose of Twitter is to connect its users and permit them to share their experiences, perceptions, and thoughts with their followers as well as others through the use of hashtags. Twitter is about sharing customer experiences. In case if your consumers are satisfied with your product, then there will be a possibility that they will be able to share their experience on Twitter. Also, Edtech startups can use Twitter to post exciting company events or promote their products/services/offers.
Companies can make attempts to introduce branded hashtags and try to trend them by using their addressees, affecting their reach.  It will be important to provide something to your engaging audience (for example, an offer or contest). Additionally, the marketing team can consider posting links to your YouTube content or your official website to increase your traffic.
Instagram
Instagram is the platform where you can find the majority of young adults which is why it is the best social media platform if your targeted audience is youngsters. However, it is observed that youngsters hardly use Instagram to search for education or career-related content. Therefore, Edtech startup organizations can consider posting ads through Instagram to reach a higher number of people. Instagram can also be used to draw followers to your website, thereby increasing your traffic. Instagram mainly lays stress on the visuals, therefore, you can provide a visually appealing touch to your account. So, the marketing team of Edtech firms can effectively use Instagram to draw more traffic to their official website and promote their products/services.
Need help?
Contact Us:
Phone:01604328800
WhatsApp:+44 7558999784
Email:hr@stunitedjobs.org
Find more such articles on on Careers, Jobs, and Internships in the UK and Education here at Stunited News Feed!
Get your CV, LinkedIn Profile, and Job Application Letter designed by our experts here – Stunited. Try Now
Apply for Part-time/Full-Time/Internship Jobs here -Stunited Jobs Portal
#Stunited #stunited.org #StunitedNewsfeed #StunitedJobs
effective social media marketing strategies, effective social media campaigns, effective social media strategy, social media campaign effectiveness, most effective social media campaigns, impactful social media campaigns, most effective social media marketing strategies, creating an effective social media strategy, effective social media marketing plan, most effective social media strategies, effective social media plan, media social marketing, social media influencer marketing, socialmedia strategy, social media marketing strategy, social media plan, social media campaign, influencer marketing agencies, social media content marketing, social media marketing plan, dove social media campaign, influencer marketing in social media, social marketing advertisement, influencer marketing strategist, social media campaign marketing, media campaign, facebook marketing strategists, best social media campaigns, social marketing campaign, social media and content marketing, successful social media campaigns, paid social marketing, social media campaign plan, social media video marketing, social marketing companies, social media marketing proposal, edtech, ed tech, edtech companies, edtechimpact, use of educational technology, edtechteam uk, ed tech companies, edtechhub, digital education technology, emerging educational technologies, educational technology examples, education technology companies, education technology magazine, multiverse edtech, information and education technology, best edtech companies, edtech websites, higher education technology, educational tech companies, edtech 50, magic edtech, biggest edtech companies, edtech week