The Effect of Influencer Marketing on today's Youth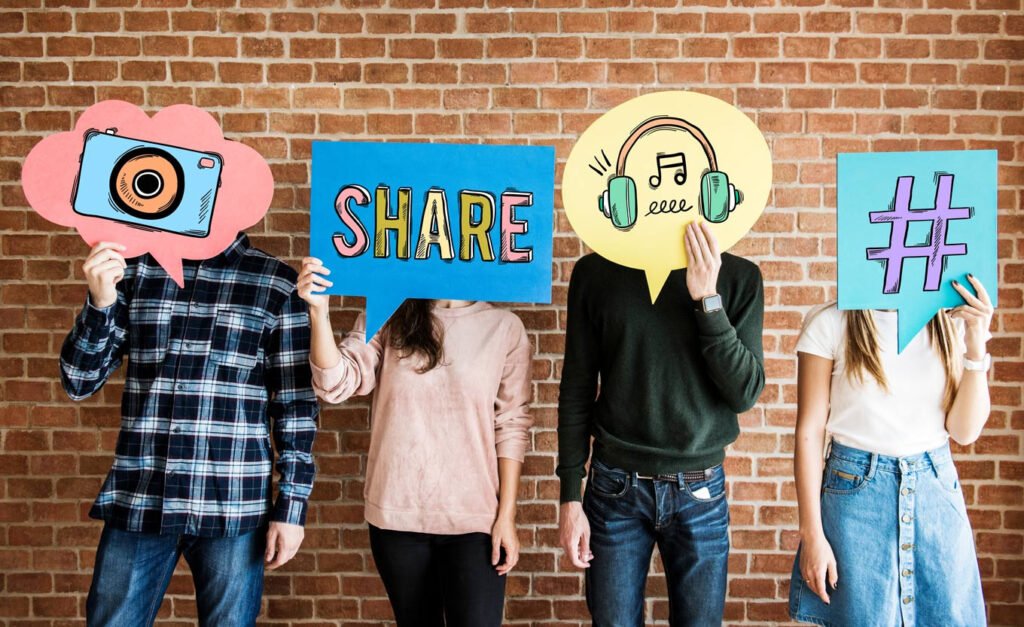 The Effect of Influencer Marketing on today's Youth
Influencer marketing refers to a certain kind of social media marketing where different brands collaborate with social media influencers to promote their products/services. These collaborations can entail plain endorsements or just product mentions, which in turn can be used to raise overall brand awareness. Up to the present time, the influence of celebrities on youth was thoroughly discussed. Currently, social media celebrities have a higher influence on the audience than conventional celebrities. Social media platforms such as YouTube, Instagram, Twitter, and others delivered opportunities to common people to earn recognition and popularity and in that way led to the rise of influencers.
 "In order to be an influencer, you must first create a brand that is influential and marketable."
― Germany Kent
Influence of influencer marketing on youth:
Social media influencers have an immense impact on countless people and particularly youth. Nowadays, even film personalities are also working together with influencers to promote their films.
General public trusts influencers more than conventional celebrities as they are fairly more relatable and they portray the image of a girl/boy next door. Influencers can aptly present themselves as "ordinary" folks online and appear sociable, authentic, and friendly, and youth are normally influenced by people with whom they can identify. All their followers and mainly youth feel a closeness to the influencers they follow as they interconnect and associate with them regularly. Essentially, influencers build a parasocial relationship by developing a bond with their fans and followers, where followers start viewing them as their friends. They reply to comments, emails, and messages to nurture relationships with their admirers. And therefore today's youth closely follow influencers consistently and are influenced and inspired by what they say and endorse. identification with influencers is said to be strongly associated with purchasing behavior as youngsters' perceived risk is considerably lessened when they make a purchase (buy something) based on their trust in the influencers they follow. Therefore, influencer endorsement has an immense influence on their followers, who consider them as likable, approachable, authentic, and attractive.
"People do not buy goods and services. They buy relations, stories, and magic."
– Seth Godin
Social influencers use social media platforms for self-branding/personal branding while struggling to create a public identity concentrated on target addressees. An essential aspect of their personal-branding strategy is building an authentic, trustworthy, and reliable personal brand based on a sense of authenticity and intimacy. Prior study reveals that youth see influencers as reachable, and having a familiar personality. So, in that way, social influencers are different from more conventional celebrities. Also, they invest ample time to get to know their followers and interact with them regularly. For this reason, they draw huge numbers of followers and, consequently, the attention of corporate advertisers.
"There are exceptional people out there who are capable of starting epidemics. All you have to do is find them."
-Malcolm Goldwell
As youth nowadays are spending more time online or on social media platforms in comparison to people of other age groups, influencers are said to have a higher impact on youth than others. Therefore, Social influencers have gained acceptance mainly among youth, who lead all the time more digital lives. For instance, in the Netherlands, the usage of social media channels such as Instagram and YouTube is rising at a high rate among youth aged between 15 years to 19 years of age. Given the role of social media in the lives of youth, it is not beyond belief that social influencers are now the digital celebrities that youth admire and aspire to be.
"Influencers – they're the best thing since sliced bread. But forget bread; they're selling like hot cakes. They're creating huge returns, and they're only set to keep growing."
– Emily Warna
Research reveals that know-how, trustworthiness, and appeal are the three most essential characteristics of spokespersons. Influencers present themselves on social media channels as specialists and convey a positive social prestige and stature among their followers. When they recommend products/services on their social media platforms, they blend their social standing and personal brand with them. That status makes them even more powerful than conventional endorsers.
"As long as I get to do my thing and someone wants to write me a check for it, I'm all about it."
–  Mike Perry
Nowadays, brands also have a preference to team up with influencers over conventional celebrities owing to the influence and control they have on youth. This is also because influencers can easily blend sponsored content into their regular content. Influencer marketing is increasingly rising in popularity and is exerting an effect on the buying behaviour of youth. Additionally, there is a high possibility that youth will research thoroughly and check reviews by the influencers they follow before arriving at buying decisions.
There are a few influencers who do not mention if the content is sponsored. As followers do not get to know that it is paid/sponsored content, it is highly likely that they will believe in it and might get influenced.
"Start with empathy. Continue with utility. Improve with analysis. Optimize with love."
— Ann Handley
As influencers produce entertaining and attention-grabbing content, today's youth tend to waste lots of time watching them and their content.
Sometimes influencers fake perfect bodies, perfect relationships, and perfect lives. This, at times, makes youngsters feel insecure, resulting in mental health problems, physicalism, low confidence, and self-esteem. Also, this adversely affects their identity crisis, identity formation, and self-development as well.
Some influencers present honest reviews of products/services they used. Their followers can certainly avoid making bad purchases and be economical.
Youth are paying attention to different world views and perceptions from influencers. Social influencers are also characterized as appealing experts, which in turn, illustrates why youth view influencers as opinion leaders as well.
Unsure of your career path? Need help?
Contact Us:
Phone:01604328800
WhatsApp:+44 7558999784
Email:hr@stunitedjobs.org
Find more such articles on on Careers, Jobs, and Internships in the UK and Education here at Stunited News Feed!
Get your CV, LinkedIn Profile, and Job Application Letter designed by our experts here – Stunited. Try Now
Apply for Part-time/Full-Time/Internship Jobs here -Stunited Jobs Portal
the impact of influencer marketing, the role of social media advertising in consumer buying behavior, the impact of social media on consumer behavior, the impact of social media marketing on brand loyalty thesis, the impact of influencers, influencer marketing and its impact on the advertised brand, the impact of social media on consumer behaviour, the impact of social media marketing on brand loyalty questionnaire, influencer, influencer marketing, social influencer, connect with brands looking for influencers, social media influencer marketing, influencer agencies, influencer marketing agencies, tik tok marketing, social media influencer agency, influencer marketing in social media, influencer marketing platform, macro influencer, find influencer, influencer marketing strategy, influencer platform, Instagram influencer marketing, viralnation, influencer networks, influencer online, grin influencer, influencer marketplace, Influencer Marketing Campaign, impact of social media marketing on youth